Featured Press Kit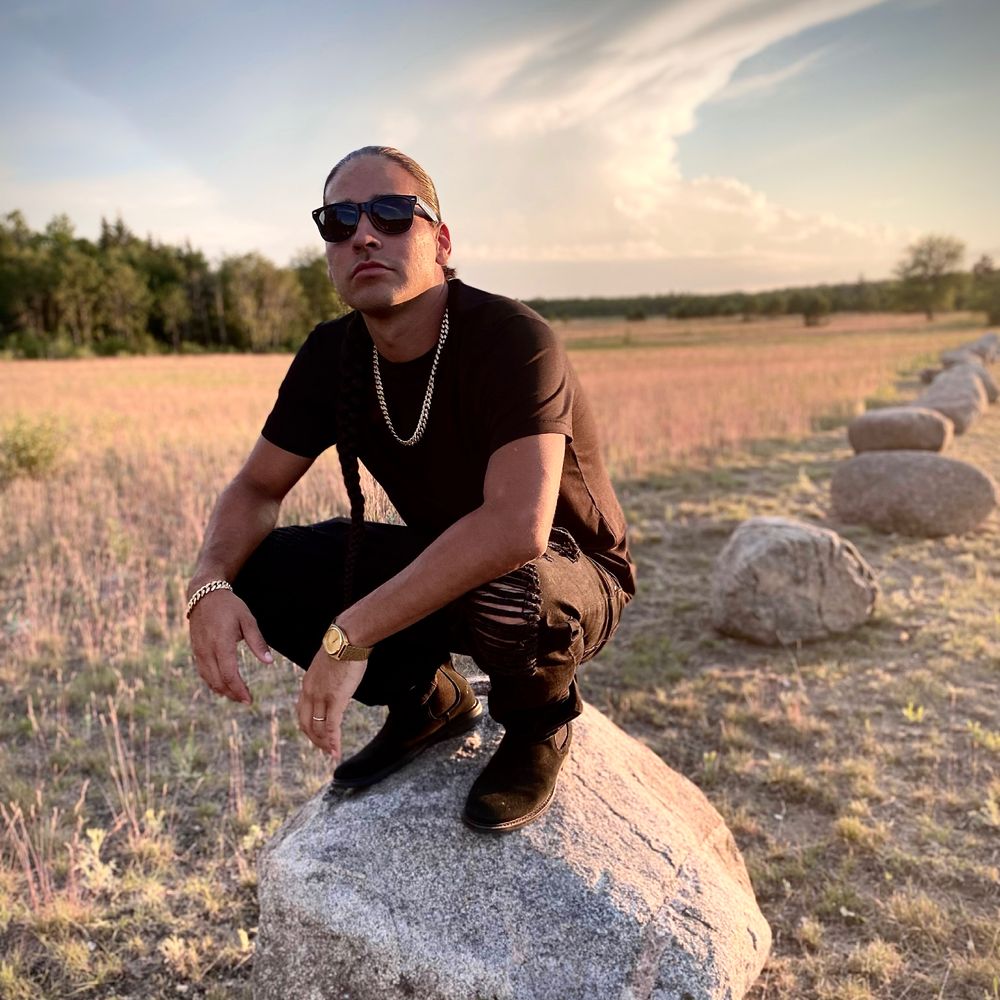 BIO
Stun, is an award winning Canadian indigenous hip hop artist from Oxford House, Manitoba. 
Over the years, he has shared the stage with artists such as: Crystal Shawanda, Hellnback, Merkules and the formally known city sensation, "Winnipeg's Most". 
With his 2017 release titled, "The Influence", the hiphop-songwriter blossomed into the industry world with a very well driven perspective. Sharing stories of heartache and struggles, the project leaps into reality with a love speech of lyricism. With much intended songs like "Hold The Pride", which charted in the top 10 on the Indigenous Music Countdown, the vessel brought upon a very refreshing sense of a concrete wilderness. 
Moving forward, in 2019, Stun dropped his sophomore album, "Braided Up". Which received the attention of many, gaining performances at great events like Festival du Voyageur. 
In the year of 2020, Stun had been awarded, "Best New Talent", for his self directed music video, "Play It Right" at the 1st Annual "Indigenous Screen Awards", held by Winnipeg Aboriginal Film Festival. 
While in good company, Stun was also nominated for, "Breakthrough Artist of the Year" at the 2021 International Indigenous Hiphop Awards.
As 2022 approached, Stun received the award for "Best Hiphop" at the Indigenous Super Stars Awards Show", hosted virtually by Rhonda Head. 
Leading up to current events, Stun had been awarded "Breakthrough Artist of the Year" at the 2nd Annual International Indigenous Hiphop Awards, followed by his latest release, "Lifestylez of the Fresh & Indigenous", the third instalment to the artist's catalogue
His performance brings the vibe of the moment to life. With cleverly written punchlines and adjacent wordplay, Stun involves his own aspect of lyricism into the music. He is the inspirational role model for young indigenous men and boys. Displaying his ethnicity and culture to the full potential, while practising the general outlook of an indigenous being. 
He's a Husband, A Father, A Powwow Dancer and say the least, A Hip hop Artist/Producer. 
With nothing but genuine kindness, Stun is here to spread the knowledge, 
From Nation to Nation...
"Hip Hop Performances, PowWow Demonstrations (Grass Dancing), And/or Inspirational Speaking. From Nation to Nation, All for the Youth, Young Men and Women. "
— Stun
Face The Music, is a subjective workshop/event that would involve either of the following: Respectful Teachings, Anti-bullying Awareness, Hip Hop Performances and Indigenous Cultural Demonstration.